Original Butterfly Painting and Abstract Gray and Yellow Wall Decor Art

painted by American artist Linda Paul
Original large yellow and gray wall art inspired by butterflies and bees framed in black frames. One of a kind paintings
free shipping in USA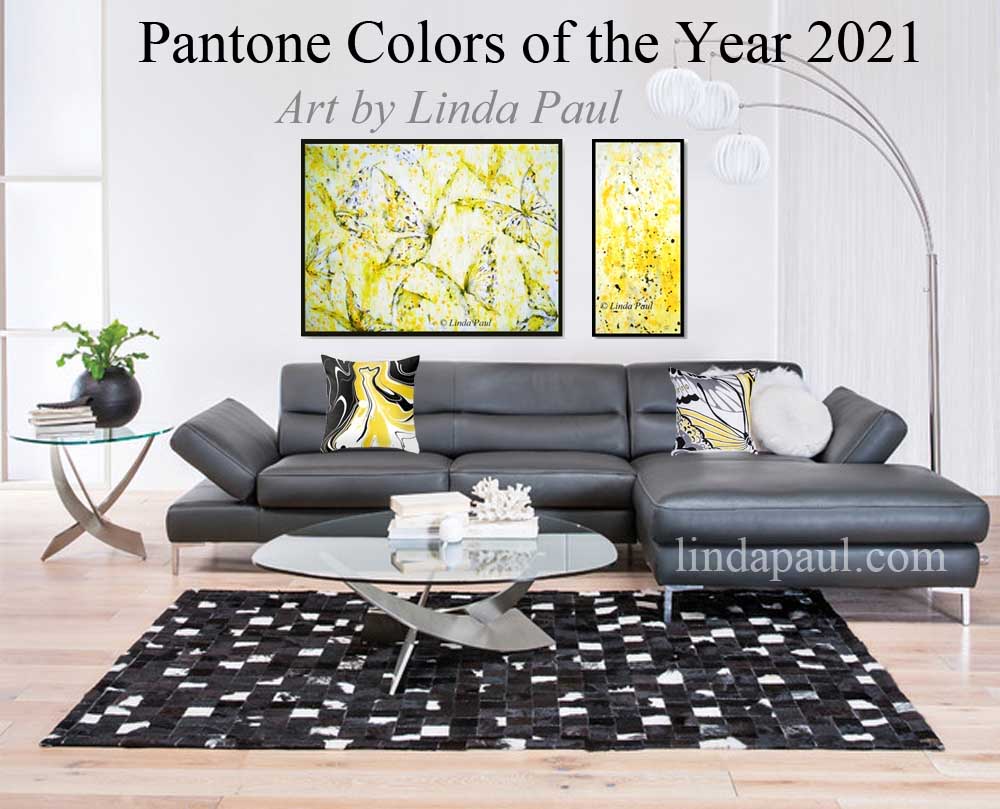 Picture shows black, grey and yellow butterfly painting and matching abstract call "Just Bee" in this modern living room with the sofa I purchased from Scandanavian designs! A couple abstract matching pillows pulls the whole look together. I love how the pillow on the right also is a butterfly wing. These are the Pantone color of the year for 2021!



Yellow and Grey Butterflies painting
Original acrylic and india ink painting on canvas framed in black frame
framed size:

49.5" x 37.5" x 2" deep
Price $1000.00 with free shipping in USA






Just Bee
Original acrylic and india ink painting on canvas framed in black frame
framed size:

17.25" x 37.5" x 2" deep
Price $499.00


I named this painting "Just Bee" because is is an abstracted bee in bumblebee colors. I also liked the play on words.




I do love butterflies! The dress was an amazing find!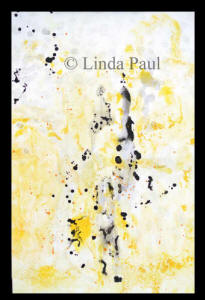 paintings are all framed in this same frame (as shown on my painting called Wing) which is also from this series and for sale for $499.00
Color trends in decorating: There is a cultural shift toward brighter colors. One of my favorite colors a Minion bright yellow that I call Honey Bee. Paired with my black, white and grey butterflies this artwork will add a perfect pop of color and make you smile. Yellow is such a happy color!

Pantone color of the year are Yellow and Ultimate Gray, 2 colors that work together and support each other which is a great message for 2021. Pantone says the colors are "practical and rock solid but at the same time warming and optimistic." Grey means strength and yellow positivity that "encapsulates deeper feelings of thoughtfulness with the promise of something sunny and friendly." I happen to love these colors together
I just wanted to thank you for your lovely paintings. They arrived yesterday and I just opened them this morning. They are even more beautiful than I imagined. Also, the packaging was superb. They are exactly what I wanted. Thank you so much. Sincerely, Phyllis Plekavic

You also might like these butterfly art works by artist Linda Paul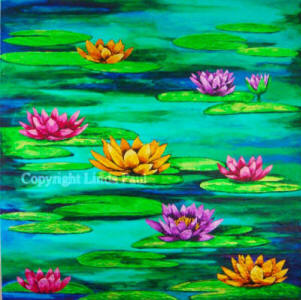 Water Lilies
36 x 36 x 2
Original acrylic mixed media painting
Seeing IS believing and we believe you will absolutely love your art purchase from "Linda Paul Studio". 100% money back guarantee if you are not completely enraptured with your purchase."