Original Acrylic on Canvas Abstract Art Paintings by American artist Linda Paul

Get a fabulous pop of color with these colorful abstract art painting in colors of magenta pink, black yellow and white. Sizes 24 x 24", 20" x 24", 10" x 10" and 12" x 12". You can decorate an entire room around these colors
free shipping in USA

New! Floral dance party in majenta pink, yellow, black and white original painting 24" x 24" acrylic on canvas
$399.00 with free shipping in USA

Sale price $199.50


Sea fan abstract original painting 24" x 24" acrylic on canvas
$299.00 with free shipping in USA


Sale price $149.50


Floral Intensity original painting 12" x 12" acrylic on canvas by Linda Paul
$99.00 with free shipping in USA


Sale price $49.50


Color Story original painting 12" x 12" acrylic on canvas by Linda Paul
$99.00 with free shipping in USA


Sale price $49.50

magenta flower power original painting 10" x 10" acrylic on canvas by Linda Paul
$99.00 with free shipping in USA


Sale price $49.50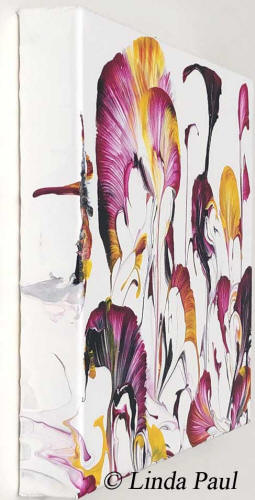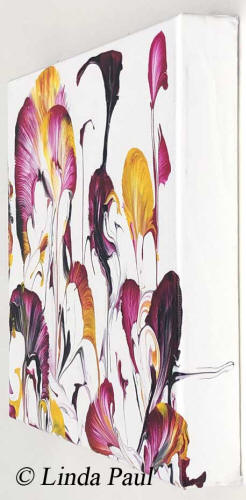 About this artwork: These abstracts paintings are part of my new flow and blow series. I use wet paint and string to get some of the effects in these paintings. Even though they may see completely serendipitous and random, I have a feeling, spirit and general plan in mind when I start.




More original art paintings for wall decor from artist Linda Paul

Seeing IS believing and we believe you will absolutely love your art purchase from "Linda Paul Studio". 100% money back guarantee if you are not completely enraptured with your purchase."