Fish Art Paintings by artist Linda Paul
Fun whimsical and abstract fish paintings on canvas in colors of black, white, red and yellow
Artist's Inspiration: I was in the mood to paint something very fun and free, and I love fish! I did want to play with the latest decorating colors of black white red and yellow.
Medium Acrylic paint on canvas. Sides of artworks are pretty much white with the occasional bit of paint that dribbled over.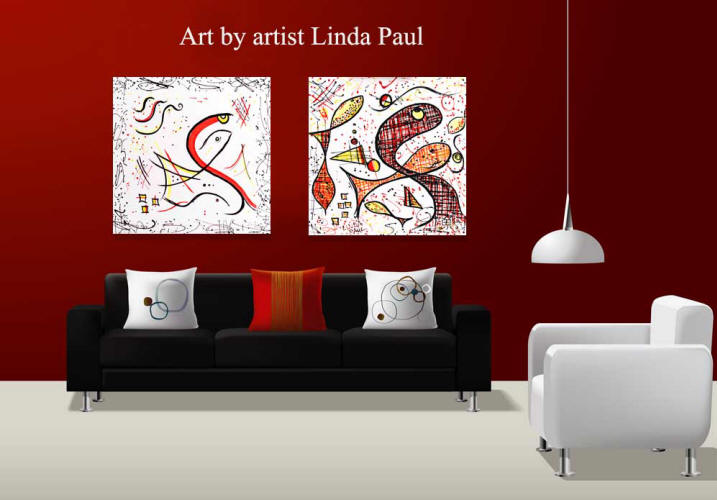 You also might like these beach and ocean inspired works of art by artist Linda Paul

Seeing IS believing and we believe you will absolutely love your art purchase from "Linda Paul Studio". 100% money back guarantee if you are not completely enraptured with your purchase."