Anywhere USA - Art on Canvas for Western decor!
Anywhere USA Canvas Art - Beautiful western landscape by Linda Paul. Its perfect for western country decorating .Limited Edition Giclee Prints Western Home decor
from $

89.99

to $649.00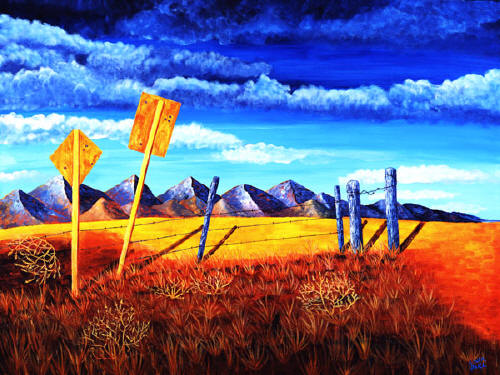 Online shopping and pricing for

Ready- to-Hang
(stretched canvas no frame needed)
Ready to hang on your wall!

Canvas Art:
Sizes: 10" x 8" x 1-1/2", 16" x 12", 20" x 16", 24" x 20", 30" x 24", 40" x 30", 48" x 36".
Canvas is stretched over 1-1/2" stretcher bars, with hand-painted sides and hanging hardware attached.

No frame needed!
more info on stretched canvas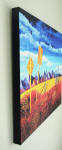 side view
Ready to Hang Canvas Art
The canvas is wrapped around 1-1/2" stretcher bars with hand-painted sides.
These artworks need no frame & arrive at your door ready to hang on your wall.


about our canvas prints

Free Shipping in USA and To Canada
Artist's Inspirations: I am a westerner! I grew up in the prairies and country fields of Saskatchewan. It was a time of complete freedom. When we were kids, we we gone all day and biked everywhere in the country. As soon as we could drive, we were gone! I spend many a summer exploring the abandoned farmhouses and walking in the fields. The spirit of the prairie is in my soul.
I entitled this western artwork "Anywhere USA" because it looks this the entire front range along the Rocky Mountains. I now live in Colorado and my art studio looks over fields and the front range of the Rockies. I wanted to capture the power and intenseness of the front range fields & mountains.
You also might like these works of art by artist Linda Paul
Seeing IS believing and we believe you will absolutely love your art purchase from "Linda Paul Studio". 100% money back guarantee if you are not completely enraptured with your purchase."